GLP

Contract Testing Services 

at

FDS
Take advantage of our applications lab, where we provide Good Laboratory Practice sample testing of your research projects, through verification of test samples, and thorough demonstration of our instrumentations' suitability to your specifications.  We maintain a fully-equipped surface science laboratory with state-of-the-art instrumentation to address a myriad of physical and chemical property characterizations on liquids, solids, suspensions, emulsions, and foams. Whether your interest lies in determining the contact angle of a liquid on a substrate, surface free energy, static and dynamic surface/interfacial tensions, the stability of your suspensions or emulsions, rheological properties, or the study of foam generation and/or decay, we can provide the results as part of a detailed analysis report.
Our testing services consist of measuring:
Contact Angle
Dynamic Contact Angle
Surface Free Energy (according to 9 different methods)
Static Surface Tension
Interfacial Tension
Dynamic Surface Tension
Suspension/dispersion stability
Cleanliness
Foamability
Any extreme applications
Temperature range -30°C up to 1800°C
Humidity and pressure controlled applications
High frame rate for quick wetting/adsorption testing
Fields that we have done research in, but are not limited to includes:
Pharmaceutical Drugs
Paints & Varnishes
Detergents
Personal/Body Care
Cosmetics
Biomedical Equipment
Glass & Ceramic Surfaces
Adhesives
Oil & Petroleum
Sanitizers
Polymers (PTFE, PEEK, TPE, etc.)
Powders
Fabrics & Single Fibers
We have the right people
Our team consists of dedicated and experienced personnel with advanced degrees in the sciences.
We have the right experience
Our team has a sound background from interactions with many industries and analytical methods. Additionally, we draw on decades of experience in material characterization through direct exposure and problem-solving situations for diverse applications.
We listen to you and ask the right questions
Our front-end consultation assures that we design tests and select the best suitable method(s) to meet your exact needs.
We have the right tools
Our laboratory has a variety of state-of-the-art analytical instruments, allowing us to select and utilize the most appropriate one for the task at hand. Our proprietary software assures accurate and objective data reporting.
We provide relevant Data and Analytical Methodology
We apply both qualitative and quantitative techniques in order to obtain accurate and relevant data in a timely fashion to achieve any analytical method development.
We help you to achieve all kinds of analytical methodology and consisting with our various; 
– Techniques
– Methods
– Procedures
– Protocols
The instruments we use for our testing: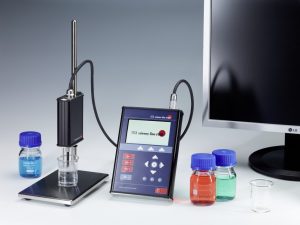 Dynotester                                        SITA t100  tensiometer

                  DCAT11
and many other configurations.
Our reports thoroughly describe details about the procedure, the methods and the instrumentation used, as well as a professional interpretation of the data that will assist you in making decisions about your formulations and/or processes. We take pride in our work and take our customer needs seriously.
As an example of our recent work, we recently formed a partnership in oil testing group with some of our customers from the oil and petroleum industry, and are actively working to explore and  develop new oil testing standards, in addition to our existing capabilities in doing work which complies with ASTM(ASTM D3825, D1331, D971, etc.) and EN standards. Interesting topics currently under research are optimizing drilling fluids, emulsion stability, testing under deep well conditions, and solutions for unconventional oil and gas recovery.
You are welcome to call us for a detailed discussion.  You can call us directly at 516-349-0663, or leave us a message, and we will provide an exploratory discussion of your testing needs